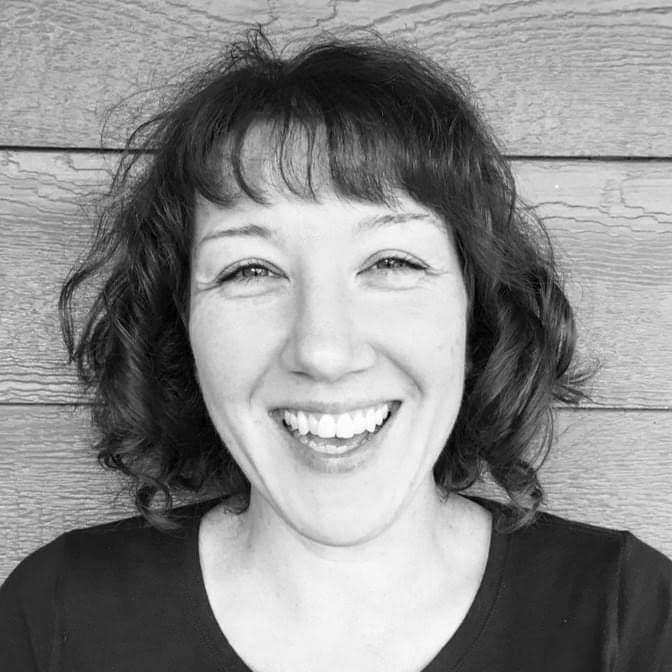 Adrea Davina Beres
Artist | Educator | Herbalist | Therapist
Living and making on the North Shore of Lake Superior in Grand Marais, MN.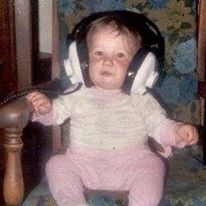 The Name
In case you were wondering there is no 'N' in my first name. I tell people it's pronounced like the 'Adriatic Sea' and would likely be more easily pronounced correctly if it were spelled Adria (Ay-dre-uh). Despite the choice in spelling, my mother put a great deal of thought into choosing my first and middle names, and I love it because it's peculiar, just like me.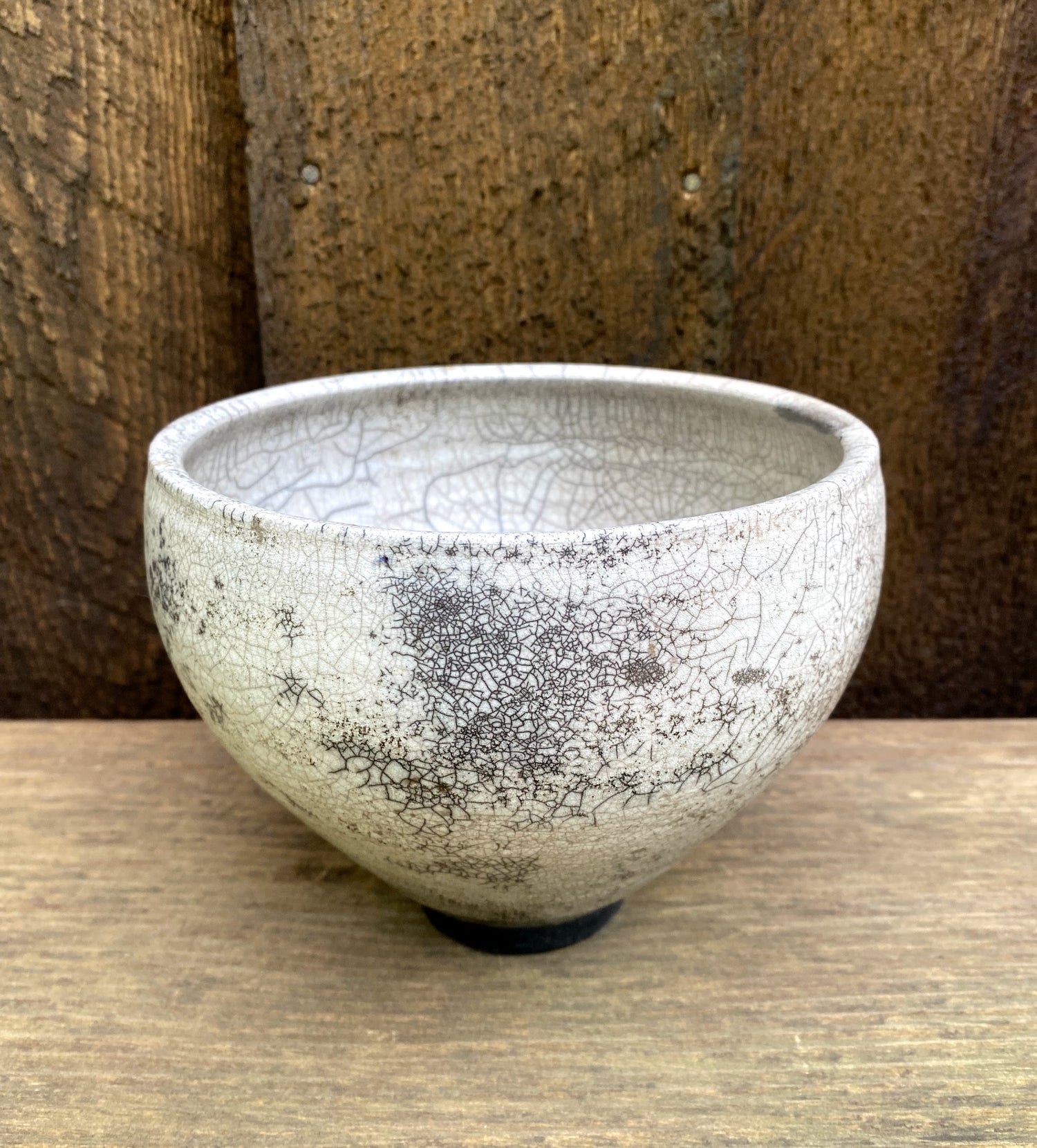 Ceramics Background
My first encounter with ceramics was about 30 years ago at the age of 15 and I immediately fell in love. I was fortunate and privileged to have the opportunity to study ceramics all 3 years of high school where I learned the basics of functional wheel-thrown pottery, as well as the very exciting and unpredictable Raku and pit firing processes. I went on to study ceramics at the University of Minnesota where I additionally learned clay and glaze formulation, hand building techniques, and how to fire electric oxidation, gas reduction, and soda kilns. I took a 15+ year break from ceramics, returning to the medium in 2019.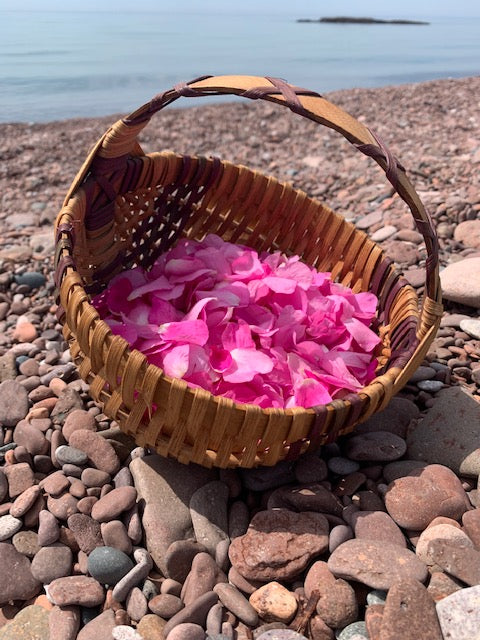 Education & Other Endeavors
I have a Bachelor's degree in Health Education, a Master of Social Work degree, and hold licensure as an Independent Clinical Social Worker (LICSW). I worked in the mental health field as a case manager, program manager, and therapist in Minneapolis, MN for about a decade until moving to Grand Marais. Now I work for a local educational non-profit and work as an artist part-time.
In 2013, I learned the basics of traditional jewelry fabrication (silversmithing) and focused on this medium from 2013-2018. I have also received training in clinical herbalism and have practiced and studied the field for a decade.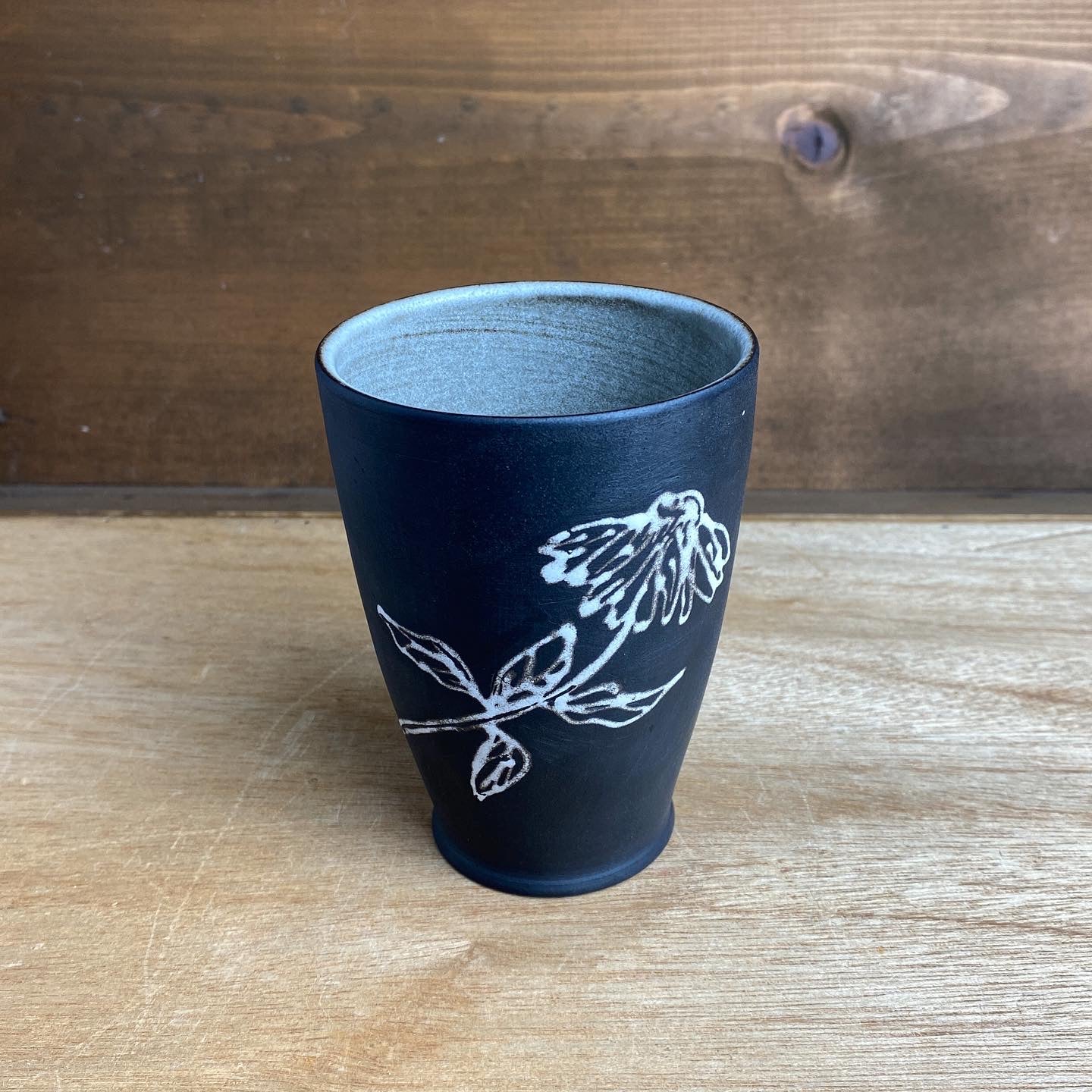 Current Work
Currently, my primary artistic focus is on creating contemporary, decorative, and functional pottery made from black stoneware that is fired to cone 6 in an electric, oxidation kiln. I make my work both on the potters wheel and handbuilt with slabs and coils. My work is inspired by the natural world around me and incorporates my love of botanical medicine into my pieces.
Read my full artist statement for more details.